September 2020 – Durfee Newsletter
Posted on September 6, 2020 by webmaster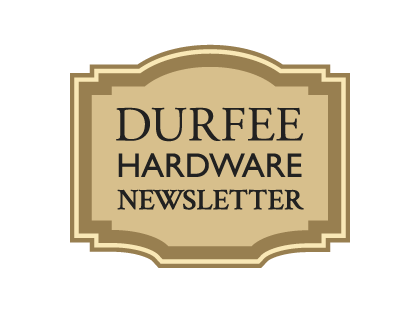 We wish to thank you for once again making Durfee Hardware the #1 hardware store in the Providence Journal's Reader's Choice Awards.  THANKS!!!
---
Because of the recent death of Chadwick Boseman (he played the role of Jackie Robinson) it reminded me of a story in a newsletter about Jackie Robinson that I wrote in August and September of 2007.  Below is a "reprint" of the August 2007 newsletter.
https://www.facebook.com/Durfeetruevalue/        (401 461 0800)
---
People seem to like a little history…
At lunch the other day, my dad said something like "and you know the relative that got Jackie Robinson into baseball". I don't know why he thinks I know all this stuff. I'm the youngest of three boys so maybe that has something to do with it. Maybe my older brothers heard the story and I was too young to remember. Anyway, Ray's mom's side of the family came from Maine. His great aunt (Mansie) lived down the street. In Maine, that means a few miles away. My grandmother used to stop at their house to warm up in the winter on her way to school.
Anyway, Mansie had a son whose name was Clyde Sukeforth. Turns out that he was more than just a good baseball player. I looked him up on the internet. Geeze, if I knew this as a kid, maybe I would have worked harder in little league. Maybe some of the genes came my way?
I've included an excerpt from a web page here so you can see how important this relative of ours was to baseball history!!
(information from http://www.historicbaseball.com/players/s/sukeforth_clyde.html )
Clyde Sukeforth, a former player and scout who was part of integrating baseball with Jackie Robinson, died on Sept. 3, 2000, at the age of 98.
He was a catcher in the Major Leagues, hitting .264 with 2 HRs and 96 RBIs. Following his playing career, he was a scout and coach with the Dodgers.
His biggest contribution to baseball history came in working with Branch Rickey to scout Jackie Robinson as he played for the Kansas City Monarchs in 1945. Robinson did not play in that game, but Sukeforth set up a meeting between Robinson and Rickey. Two years later, Robinson integrated baseball with the Brooklyn Dodgers.
On April 15, 1947, Sukeforth was acting manager for the Dodgers on the day Robinson debuted. Sukeforth was filling in for Leo Durocher. Brooklyn defeated Boston, 5-3.
He debuted as a player in 1926 with the Reds and he hit .354 for the Reds in 1929. Two years later, he injured his eye in a hunting accident and it bothered his hitting for the rest of his career.
From 1936 to 1951, Sukeforth was a scout for the Dodgers. He later worked as a scout for Pittsburgh and Atlanta. He signed Don Newcombe and Roberto Clemente, among others.
Then from the September 2007 newsletter we added:
.Oh, an addendum to the Clyde Sukeforth story. My dad tells me that there was a local baseball game in Waldoboro, Maine (Clyde's and my grandmother's home town). The local team was winning but it didn't look good as the game came to a close. Clyde came out of the stands and pitched the last couple of innings and struck out the opposing team. Of course, some people in the stands thought this was a little odd and did some investigating. Ray says that Clyde got into trouble cause he was under contract with major league baseball and wasn't supposed to do anything like this.
---
Stuff I did this month
(ok – this month in 2007)
I'm still working on this small addition I'm putting on. I could write a book about all the work I did this month. Don't worry, I won't. I'll just write a couple of things that you might find interesting..
I passed the rough-in inspection for both the plumbing and electrical. In fact, the plumbing inspector asked "sure you don't have a plumbing license?". I guess the point is that I was careful to follow all the rules and I guess not everybody does.
I used PVC to do the drainage. The primer that you use before you glue is purple. I haven't done this for a while so this is the first time I used the purple stuff and then I realized how great that is. This purple color lets you (and the inspector) know that you actually glued the joint. I've heard stories of people that "dry fit" their plumbing and then forget a joint. Won't happen if you look for stuff that isn't purple yet.
For the water lines, I was going to have to solder in a bunch of fittings. This made me decide to try PEX. This is flexible plastic tubing that is approved for use with your hot and cold water system. They make it in blue and red colors so you won't confuse what you have connected the tubing to. (That is great for me cause I have a terrible memory.). We rent the crimp tool. The tubing is much cheaper and easier than copper.
On the electrical side, I noticed that the inspector was checking for protective plates. If you run a wire through a stud within 1 1/4 inch of the edge, then you have to protect it with a metal plate so that you won't put a drywall screw into the wire when wallboarding. Of course, we sell those as well. They are cheap and will help you pass inspection (and maybe save you some grief!).
Aside from my construction projects, I love the heat. My wife does not. As a favor to my wife, I put a window air conditioner in our bedroom. Those couple of hot days last month made me a hero. It was nothing to install and it is surprising how much "cold" you get out of a little box these days..
Also,here is another tip or two about traveling wiht a laptop that involves Durfee's. My brother just bought a laptop and there was a great spot in his briefcase for it. To make sure the laptop survived, he put some airconditioning weatherstipping foam in the bootom of this briefcase and that solved the problem. Also, if you travel, it is hard to find a free recepticle at the airport for your laptop to charge. Grab a multitap from Durfee's and throw it in your briefcase so you can share an outlet at the airport.
Oh, if you notice some spelling errors, some of them are due to the fact that I don't always have my reading glasses nearby. I've bought probably a half a dozen from the hardware store so far but it seems I never have enough.
---
---
Have questions or comments about the Newsletter? We'd love to hear them.
---
*Durfee Hardware will never ask you for sensitive information through any electronic correspondence*