October 2017 – Durfee Newsletter
Posted on October 2, 2017 by webmaster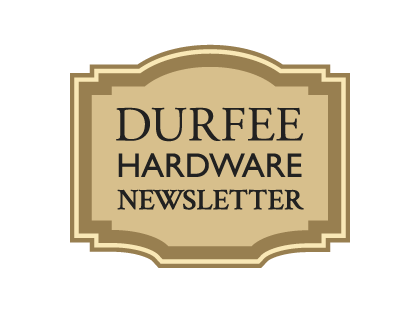 The weather is "turning" so get the stuff you need to fix up the outside of your home and your driveway before it is too late.
---
October's Features of the Month
3 pc. Master Mechanic Plier Set (213170)
Gutter Guard (176943)
Your Choice – Perfect Step Cat Litter:
10 lb. Lightweight Formula (214944) or 20 lb. Multi-cat Formula (211316)
10 pk. Grabber Hand Warmers (684504)
Your Choice – Filtrete Furnace Filters (395830, 395913, 396143, 396291)
Your Choice – Dog Treats:
40 oz. Beef / Pepperoni (215017) or 30 oz. Bacon Strips (215018)
Your Choice – Touch 'N Foam Sealant:
16 oz. Minimal Expanding (121041), 16 oz. Triple Expanding (121042) or 12 oz. Flame Resistant (112372)
Your Choice – Mouse Traps:
2 pk. Mouse Traps (187844) or Refillable Mouse Killer Station with 4 pk. Bait (136133)
1.89 in. x 35 yd. Duct Tape (175222)
1 Gal. Bar and Chain Oil (597617)
5 lb. Bird Seed (164628)
16 lb. Meow Mix Cat Food (804763)
4 pk. LED Flashlights (224190)
56 qt. Storage Box 23 x 16.25 x 12 (114293)
25" Tape Measure (217928)
3 pc. Mini Plier Set (213194)
Your Choice – Floor Cleaner (186405) or Cabinet/Furniture Cleaner (211150)
Your Choice – Garbage Can (314994) or Squeegee Broom (565582)
Your Choice – Batteries:
16 pk. AA (137962) or AAA (137963) 1.5v; or 12 pk. AA (187581) or AAA (187582) Quantum
---
STORIES
When I was building my house, I wanted an arched window over some sliding doors. That sounds like it isn't a big deal, but this was over 30 years ago and the window companies did not make them back then.
I was so fixated on this that I drew up a design of the window myself. When a friend of mine saw it, they asked what I was doing. When I told him, he said that his Dad was a retired carpenter and he would build me the window for just the cost of the materials. I agreed, and can say his Dad did a fantastic job.
Each of the pieces of glass within this window are teardrop-shaped. When I got the frame from the carpenter I cut the glass (the arch part by hand) and installed it in the workshop in the store. Here we are decades later and I have to install a new pane in the window. People are looking at me like I have two heads when I say I am replacing the window. I guess that not that many people do this kind of work themselves anymore. It is the same thing we do here every day at Durfee's when you bring a wooden window in to us for repair. I just have to do it on a ladder this time.
The old glazing compound that holds the window in will come out rather easily when heated-up by a propane torch. The thing that you have to be careful of is cutting yourself when taking the glass out. Novices sometimes take the glass out first before the repair, but then that allows the flame to touch the inside of the frame and that is not great for the finish. It is better to leave the old, broken window in the frame until all the glazing compound is removed. Afterwards you clean up the frame a little, put a thin bed of glazing compound down, and lay in the window. What some forget is that you use these little metal "push points" to hold the glass in before you put the new glazing compound along the edge of the window and frame. The only difference in my case is that I have to cut the window by hand to get the appropriate arch in the teardrop shaped pane.
---
MY STUFF
Well, with the weather turning I started doing all sorts of work outside. Lots of scraping and painting. I also planted some tall grass to hide my above ground pool; which meant I bought a decent amount of top soil as well.
I have also been working on my driveway. We sell this product called speed patch that does a fantastic job of filling in crack and smoothing over depressions that puddle and catch water (which then freezes in the winter).
I'm replacing some of the trim boards at my house and that made me actually buy a new cutoff saw from Durfee's. Since some of these are pretty wide I got one that has a slide that will cut wider width boards.
I bought an air pump that plugs into your "cigarette lighter" in your car and a "pin" so that I can pump up my basketball in my car.
Also, the mold on my house and patio is terrible, so I bought some siding wash and some chlorine to solve that problem.
Finally, now is the time you should be fertilizing your lawn. I just fertilized, but also need to lime it again as well.
---
Have questions or comments about the Newsletter? We'd love to hear them.
---
*Durfee Hardware will never ask you for sensitive information through any electronic correspondence*