May 2020 – Durfee Newsletter
Posted on May 4, 2020 by webmaster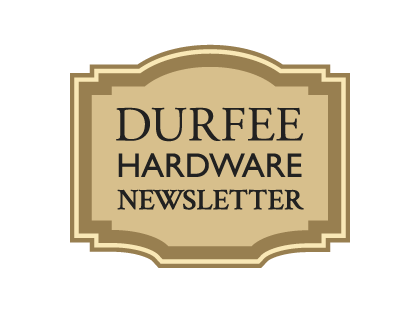 We wish to let you know that Durfees will continue to be open to serve you.
---
We want to thank all the members of our Durfee's team for all their efforts to safely serve you during these times. 
We also want to thank our customers that wore masks to help protect us. 
We also want to thank all the first responders.  Many doctors, nurses, police officers, fire fighters, EMT's and all those directly working with the virus every day in our community. 
---
As I mentioned in our last newsletter, Ryan has been able to find many hard to find products.  Things like masks and hand sanitizer and disinfecting cleaners.  I hesitate to what we actually have for sale because it almost changes daily.  We suggest you check our facebook page regularly to up to date information (or give us a call).
https://www.facebook.com/Durfeetruevalue/        (401 461 0800)
---
I will remind you that we are filling our greenhouse in the next week or so.  Also, we have been doing curbside pickup.  This week I saw the guys putting together propane grills to put on the Durfee's truck for delivery to our customers.
---
STORIES
There have been a lot of difficult times over the years.  The hardware store has been around for 90 years so its seen a lot.  I recall my dad telling stories of the '38 hurricane.  We've been through floods.  I'm sure few remember that Rolfe Street used to regularly flood.  The water would get feet deep between the post office and the bank.  (By the way, a new bank will be taking the place of the former Citizen's location).  The stores used to put plywood in front of their doors with sandbags to avoid it from coming in.  I can remember as a kid wading through the water to try to clear out any debris from the drains.  It never seemed to help much but it made me feel like I was doing something helpful.
We've been through lots of storms as well.  I can remember sleeping over at the store to make sure we could fix any damage from a predicted hurricane.  We used to put tape on the big picture windows to help prevent them from shattering.
 Of course, we've had tons of snowstorms.  When I was really little I can remember helping my father put the snow chains on the car so that we would be able to get to the store though the snow. During the Blizzard of '78, I walked all the way from Providence to Cranston so I could work at the store during that particular storm.
I can say that we have never been through a pandemic before but, like all the other difficult times, it feels good to be in a business where being there makes you feel like you are helping others.
---
MY STUFF
I bought more stuff to help my lawn.  Fertilizer, limestone, topsoil, grass seed.  Of course, I bought some cleaners, paper towels, soap, toilet paper, masks, and hand sanitizer.
I noticed that the tiles in my bathroom were broken and coming up and I still have some of the original ones in my attic.  I got some thin set mortar and some grout so I can fix them up.  I also bought some caulking so I can seal where the tile meets the tub.  I sold my motorized tile cutters that I used when I tiled my home so I bought a special hack saw blade I can use to cut the tile by hand since its only a couple of tiles that I need to replace.
My laptop fan is making a noise. I'm quite worried that it will freeze up and my laptop will melt.   I bought this tiny torx bit so I can take the bottom off of the laptop so I can get at it.
Finally, I bought another pipe wood clamp.  My doors between rooms are 6 panel doors and they have separated a little at the joints after 34 years.  They are larger than the folding doors I had so my regular wood clamps don't extend far enough and I need four to clamp all of the seams.
---
Have questions or comments about the Newsletter? We'd love to hear them.
---
*Durfee Hardware will never ask you for sensitive information through any electronic correspondence*