June 2020 – Durfee Newsletter
Posted on June 11, 2020 by webmaster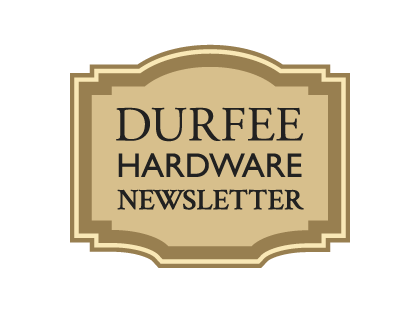 We want to thank all of our customers for supporting our local family store.
---
You'll see on our facebook page that we found a winner of a Weber grill and also that we have clamming rakes in stock (a nice way to get outside while social distancing!)
https://www.facebook.com/Durfeetruevalue/        (401 461 0800)
---

STORIES
Wow, there is a lot going on these days.  Many things to reflect on. All of this "extra" time at home has been interesting.  I guess in some sense things are more like when I was a kid.  We're spending more time around the house and maybe even doing more projects around the house.  What is different is the reliance on the computer and technology.
I often complain about technology but it has been great to be able to video chat with my kids (and see my new grand daughter) during this social distancing.  Video phones were a thing of science fiction back in the old days.  (We never did get the shoe phone from Get Smart though.)
My grandmother did all the book keeping by hand for the hardware store and my dad continued to do it that way for some time.  My brothers and I finally decided to move it to a computer program.  Its interesting how necessity is the mother of invention.  My dad didn't like computers, showed no interest in computers, and often said that "they are amazing because they can make millions of mistakes a second".  But, because he needed to use a computer to see how the business was running ,it was astounding to me how well and older person who hated technology could learned what he had to in order to keep tabs on how the business was doing.
I'm hoping that this feeling of merging the technology with some of the slowness of the old days might stick as we move forward.  We'll see.
---
MY STUFF
I spent a lot of time on my yard last month.  I bought topsoil, seed, pelletized lime, and some spot week killer.  It was amazing to me how much lime I needed.  Fertilizing is good but if you don't have enough lime the grass won't grow the way it should.  e enough lime the grass won't grow the way it should.  Grass doesn't like acidic soil but moss does.  That's not to say you can't have moss in alkaline soil.  In my case, putting the lime on caused the moss to go away and the grass to look pretty great.
Weird, I've lived in this house for 34 years and just noticed that there is a closet rod bracket in a closet but no rod.  I bought a wooden closet rod and stained it and put it in the closet.  (How did I not notice that??)
I also bought some driveway patch repair.  My driveway would cost a ton of money to redo so I am using this driveway patch to keep it going.  The stuff we sell at Durfee's is great.
Of course we bought some hanging baskets and flowers.  I also needed to get my propane tank exchanged.  We've been grilling so much we ran out of propane.
---
Have questions or comments about the Newsletter? We'd love to hear them.
---
*Durfee Hardware will never ask you for sensitive information through any electronic correspondence*