May 2018 – Durfee Newsletter
Posted on May 2, 2018 by webmaster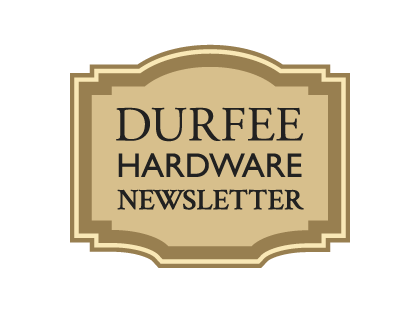 Well, if you have been driving down Rolfe Square at all you will have noticed that we have our flowers out on the sidewalk. You may not know that we have a greenhouse in the back of the building with more flowers. C'mon in and get all of your spring stuff now that the weather is starting to cooperate.
---
STORIES
While we have lots of new customers, I do know that many of you remember my Dad, Ray. More than one person called him the "Mayor of Rolfe Street" (back in the day when it was called a street and not a square).
I'm guessing everybody has somebody that they miss in their life and then small things remind them of that person. Well, I went up to the front desk and there is a huge aloe plant in the window. For those of you that knew my Dad well, you will understand why that reminded me of him.
He had a number of "home remedies" that he believed in. I think that the one he believed in most was a drink of honey and vinegar. He did that fairly often.
For topical ailments he did two things. Another was he believed in Portuguese Laundry Soap to clean up with (which Durfee's still sells). But, the biggest one is his interest in Aloe. He always had an Aloe plant growing and I can't tell you how many times he'd break off a piece and use the sap of the aloe plant on his skin.
Of course, neither he (nor I) are medical doctors. This is more of a nice remembrance than a recommendation for treatment!
---
MY STUFF
Well, I've been playing basketball every week for 35 years. I knew my day would come. I blew out my ACL, tore my MCL, and have a fracture of the tibia. I did this on Easter Sunday and was on crutches for a while. Well, I still bought a lot of maintenance sort of stuff from the store like toilet paper, paper towels, Swiffer pads, dishwasher liquid, etc. I just didn't do any projects last month. Maybe this month I'll be up to a couple.
---
Have questions or comments about the Newsletter? We'd love to hear them.
---
*Durfee Hardware will never ask you for sensitive information through any electronic correspondence*