March 2021 – Durfee Newsletter
Posted on March 3, 2021 by webmaster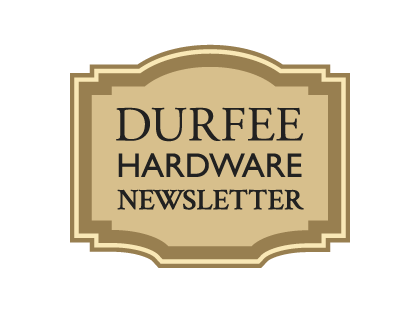 The calendar says spring is coming!
You may still need some sand or salt but we are starting to get ready for spring at Durfees!  (Notice the Turf Builder on sale)
---
People seem to like a little story
I have two stories about the storm of 1978.  I told you about the first in last month's newsletter.  Here is the second.  In the 70's I lived on the east side of Providence.  After a couple of days of being stuck there I was going stir crazy and wanted to get back my parent's home and to the hardware store to work in Cranston.
I thought that I'd start walking home and hitchhike a ride the rest of the way with the National Guard that was called in to help.  So, I walked to Louis Family Restaurant on Brook Street to get breakfast.  I told Loui what I was going to do.  He said "you need pasta to take a long walk like that" and he gave me a plate of macaroni and meatballs for breakfast.  Then he said "It's on the house".  He and his brother were stuck at their restaurant for a few days themselves.
So I started walking home.  It was weird to see no cars.  You could see where they were but they were stuck on the highway covered in snow.  I started "thumbing" for a ride but the National Guard kept driving by.  Finally, one of them stopped and told me that they were not allowed to pick up civilians.  UGH!!!
So, Westminster to Broad to Elmwood to Reservoir to Pontiac.   Finally I got to Rolfe Street and nobody was there but the friend of ours that plowed the parking lot.  He told me he was dead tired because he was skipping sleep to get all the plowing done.  He offered to teach me to plow and pay me (very good money at the time) to cover for him while he slept.
.Well, I still go to Louis.  I never forgot what he did for me.  His son John runs it now.  I'm still good friends with the person that plowed our parking lot. Some things change and some things stay the same.
---
Stuff we did this month—
Aside from the basics like toilet paper, paper towels, dishwasher soap, toilet cleaner, I had to buy salt and sand (for obvious reasons).
I just bought extra cleaning stuff from the hardware store this month.  I'm trying to clean out my basement due to decades of junk being tossed down there.
---
Have questions or comments about the Newsletter? We'd love to hear them.
---
*Durfee Hardware will never ask you for sensitive information through any electronic correspondence*