March 2018 – Durfee Newsletter
Posted on March 2, 2018 by webmaster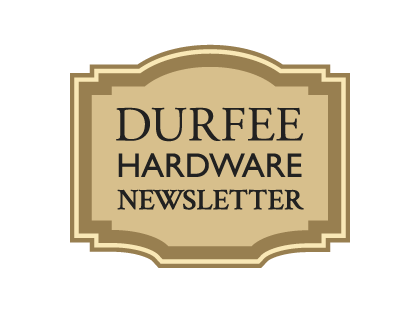 The Providence Journal is doing it's "Reader's Choice" voting again this year. We'd love your help in getting Durfee's to be voted the #1 hardware store. Here is what the Journal says:
"The voting round in the 2018 Providence Journal Readers' Choice Awards has begun. This round will determine the winners! The awards celebrate the Rhode Island businesses and organizations that you think deserve to be named the best! Voting ends March 21st and you may cast your vote multiple times, but the limit is once per day. Who will be the Readers' Choice?"

We also have a TON of stuff on sale for the Month of March
---
---
March's Features of the Month
Your Choice: Fiberglass Shovels
LHRP (202616) or LHSP (202617)
GREEN THUMB PRODUCTS
GT 1 Gallon MD Tank Sprayer (131384)
GT CUFT Potting Soil (143551)
GT 3lb Sun/Shade Seed (213094)
GT 3lb Tall Fescue Seed (213107)
GT 5M Weed/Feed (225487)
GT 5M Crabgrass LWN Food (225485)
GT 5M LWN Food (225484)
GT 5M Winterizer (225481)
PENNZOIL PRODUCTS
Pennzoil 5W20 Motor Oil Qt (216200)
Pennzoil 5W30 Motor Oil Qt (458174)
Pennzoil 10W30 Motor Oil Qt (126680)
Pennzoil 10W40 Motor Oil Qt (228841)
Pennzoil SAE30W Oil Qt (153437)
SCOTCH MULTI-SURFACE BLUE PAINTERS TAPE
0.94" x 60yd Tape Roll (865337)
1.41" x 60yd Tape Roll (865345)
1.88" x 60yd Tape Roll (865352)
18 x 30 Rubber Scraper Mat (172167)
ADJ Tank Repair Kit (177189)
TV 10pk Suet Cake (208449)
2 Step ALU Step Stool (205040)
5' ALU II Stepladder (190249)
Your Choice: PT2X 12oz GLS
WHT (120936) or BLK (120932)
ENERGIZER PRODUCTS
Energizer 8pk AA (137890)
Energizer 8pk AAA (137892)
Energizer 4pk Lithium AA (528593)
Energizer 4pk Lithium AAA (620064)
Energizer 4pk C (412817)
Energizer 4pk D (412825)
Energizer 2pk 9V (168005)
GE PRODUCTS
GE 4pk 29W Bulb (154861)
GE 4PK 43W Bulb (154858)
GE 4PK 53W Bulb (154860)
GE 4PK 72W Bulb (154862)
FILTRETE FILTERS
16 x 20 x 1 (395830)
16 x 25 x 1 (395913)
20 x 20 x 1 (396143)
20 x 25 x 1 (396291)
MASTER MECHANIC PRODUCTS
MM 16oz Claw Hammer (216628)
MM 30' ABS Tape Measure (217930)
21" High Wheel Push Mower (163664)
60'' Fiberglass Bow Rake (215167)
Interior/Exterior StainKiller Gallon (669754)
5pc Demo Sawzall Blade Set (197386)
18'' In/Out Push Broom
32oz Groundclear (233590)
MPBTR 6pc Plastic Tray Set (210942)
12oz Gap & Crack Foam (806638)
12oz Big Gap Foam (717355)
32oz Bowl Cleaner (416245)
---
STORIES
We recently upgraded our main computer at the store. As with any business today, it would be almost impossible to do your job without a computer system.
When we were kids growing up in the hardware store, we used to type up orders on a manual typewriter. No, not an electric typewriter – one that moved based on how hard you hit the keys. Then you would send that purchase order to the vendor via the US mail.
The same was true for the cash registers. No such thing as UPC code scanning back then. In fact, it was a big deal when we got an electric cash register. All of the cash registers we had were manual. You pushed down a bunch of keys and the cash drawer would open. You had to be pretty good with arithmetic because the manual adding machine was being used by the woman who sent out the statements to our credit customers.
While all those things are nostalgic to think about, the computer has made it so we can spend more of our time helping our customers.
---
MY STUFF
Well, my doorbell button stopped working at the front door. I got a new button at Durfee's and it did the trick. I even upgraded to a "lighted" button.
One of the little round feet on the bottom of my laptop (to keep it from scratching the table) came off. I bought some new ones at the store and solved the problem.
I had some old wallpaper I needed to remove, so I bought a spray bottle of wallpaper remover and a scraper to run across the plaster to get all of the glue off. Then I bought a new sponge and went over the whole wall to wash any remaining bits of glue off. With these sorts of jobs, the painting goes well if you spend the time in the preparation.
I also bought some "perforated iron strap". I have some metal shelves in my basement that I was going to move and they were wobbly. That strapping with some machine screws allowed me to put some cross straps on them to keep them from tilting. My cellar has 30 years of junk in it. Now with the kids gone, I'm cleaning up a little at a time (maybe it will take me 30 years to clean it up??).
---
Have questions or comments about the Newsletter? We'd love to hear them.
---
*Durfee Hardware will never ask you for sensitive information through any electronic correspondence*