June 2019 – Durfee Newsletter
Posted on June 2, 2019 by webmaster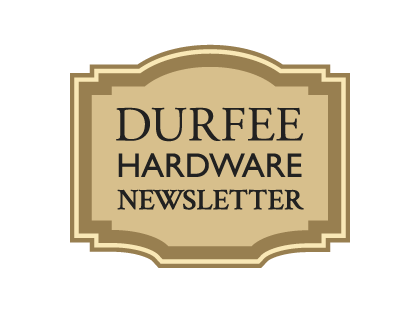 Thanks for once again making Durfee Hardware the #1 hardware store in the Providence Journal's Reader's Choice awards!!!
---
STORIES
I got a note from one of our customers.  He was so complimentary about my dad Ray that I asked him if I could share his story.  I changed one sentence so that he could remain anonymous if he wanted to.  Other than the words between the <> they are his words.
Stories like this are so great to hear now that my dad is gone.  I was always proud of him because he was my dad but its wonderful to see how people saw him through their eyes.  Such a great story so I wanted to share it.
"Love your newsletter but miss hearing tales about your dad. A real gent! Think of him every time I drive by the store.
A story for you you may have not heard." <My uncle ran a business in Cranston.>  "Your father owned the building. One time, a few weeks into the month my uncle realized he forgot to pay the rent. This was not typical of him and rushed to the store to explain the situation to your father. When he asked your dad why he didn't come looking for the rent your dad said I thought you may be having a tough month and thought it best I not pressure you."
"Like I said a real gent."
.
---
MY STUFF
Planted the fruit trees with top soil and mulch from Durfees.  They are growing great!  (Pear and apple)
Got my sharpened chain saw back.  Works great.
Cut all sorts of wood to put in new porch railings on the back of my house.  Used the primer and the caulking and the stainless fasteners I got from Durfees to make a railing that will last till after I am long gone.
The grass I planted is doing great! – I put another 4 bags of lime on the lawn as well.
---
Have questions or comments about the Newsletter? We'd love to hear them.
---
*Durfee Hardware will never ask you for sensitive information through any electronic correspondence*