July 2021 – Durfee Newsletter
Posted on July 6, 2021 by webmaster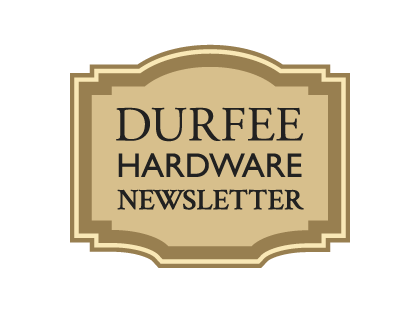 Don't forget to water your plants!
You wouldn't want to lose the gains you made this spring as we move into July. C'mon into Durfee's to get your sprinklers, hoses, and such.
---
People seem to like a little story
Its funny how connected we are in the Rhode Island area. I have a friend that I knew for many years sent me a note recently. He recently retired and has been spending a lot of time looking into his family history. There was some rumor in his family that they were related to Roger Williams himself so he thought he'd check into it.
Well he hasn't yet determined if he is related to the founder of Rhode Island but he did find something interesting in his past. He came across his uncle's draft card from 1941. His uncle was born in October of 1918 and was 22 when he was drafted.
The draft card listed his employer as C.L. Durfee on Rolfe Street. His uncle would have worked directly for my grandfather and was my dad's contemporary. I guess its no big surprise, this happens pretty often if you ask enough questions of somebody from the neighborhood.
That made me realize that I needed a little lesson on Roger Williams. It seems we owe him for the name Providence. Here is a description by the national park service.(The little park downtown is part of the national park service and is dedicated to Roger Williams.)
Apparently, he came in 1635/1636 during a winter season that was so cold that the bay froze over.
https://www.nps.gov/rowi/learn/historyculture/foundingprovidence.htm
---
Stuff we did this month—
I spent a lot of time visiting my kids so I didn't do much work around the house but Ryan tells me that he replaced some overlay hinges that broke on a kitchen cabinet. I think that most people would have thought that the cabinet was ruined. He drilled out the cabinet to larger holes and then used wooden dowel pins to fill them. Just a bit of wood glue to glue it all together. Then redrilled the holes to fit the new screws.  Just like new!
---
Have questions or comments about the Newsletter? We'd love to hear them.
---
*Durfee Hardware will never ask you for sensitive information through any electronic correspondence*