July 2017 – Durfee Newsletter
Posted on July 2, 2017 by webmaster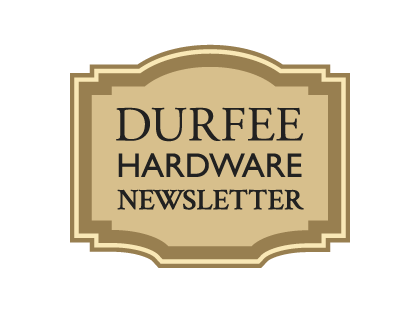 As always, we have lots of stuff on sale to help you enjoy the summer and fix up your home and garden.
---
July's Features of the Month

Hideaway Hose Reel (598534)
Greenthumb 75' Garden Hose (784678)
2 Gal. Galvanized Steel Watering Can (203994)
Your Choice 32 oz. Lawn Insect Killer: Concentrate (587405) or Hose-End Spray (587876)
Oscillating Sprinkler (106837)
4 pk. Raid Insect Fogger (880536)
$6.99 Sale Price
$4.99 after Mail-In Rebate
Your Choice Off! Insect Repellant: 4 oz. Skintastic (690733) or 8 oz. Deep Woods (690131)
$4.99 Sale Price
$2.99 after Mail-In Rebate
16 lb. Cat Food (830453)
6 lb. Dog Biscuits (170759)
Plush Pet Bed (199686)
25 ft. Extension Cord (753467)
Your Choice Master Locks: Combination (181578) or Keyed (181768)
18 pc. Driver Bit Set (158978)
Swiffer Duster Starter Kit (382942)
16.4 oz. Propane Cylinder (310326)
4-in-1 Pool Shock (162651)
24 pk. Nestle Bottled Water (647752)
4 oz. PVC Cement Weld Kit (127840)
Your Choice Dog Treats: 40 oz. Jerky (215017) or 30 oz. Bacon (215018)
---
STORIES
I was at an after-work gathering of business people recently, and a person I don't recall ever meeting stopped me when she noticed my last name. She asked if I was "Ray's son". As you know, my dad has been gone for a number of years now and it feels great when somebody mentions him to me. She said that she and her husband bought their first house in the Reservoir Triangle. She attributed their success with improving and maintaining their house to my Dad. I guess he provided them a lot of advice over the years.
My dad never threw anything out and fixed just about everything himself. So, when he was giving a customer advice, it was from personal experience in doing the job.
Well, that knowledge has been passed down a couple of more generations, so you'll still get the same sort of personal advice at Durfee's.
---
MY STUFF

I'm still working on my porch in-between rainstorms. I have decided to go crazy and try to avoid this porch from needing work in the future. The boards around the edges were rotted away because they were installed with their endgrain showing. I decided to re-border the whole edge with a wide oak board, and leave the pine in the middle. This way the oak will see most of the rain water, which will hopefully stand-up better. I used my router and bits I had from other jobs to tongue-and-groove everything together, and it turned out great! My daughter then sealed the whole thing with semi-transparent wood stain I got from Durfee's when it was completed.
I find that I only end up reporting on about half of what I get from Durfee's because I go from memory. My memory isn't the greatest, but I find that I can depend on computers. I took a look at all my receipts on the store account, so I could give you all a real list:
Plumb bob – needed this to make sure the porch posts were all straight
A bunch of different plants (my wife snuck into the hardware store while I wasn't with her, but I saw it on the account) The hanging plants do look pretty great
Potting soil for the window boxes
2×4's to hold up the roof over the porch while I am replacing posts
A gallon of waterproofing for another deck job
Foam brushes to seal the endgrain on the porch posts so they won't rot
A gallon and quart Zip-Lock™ bags, so I can store the paint brushes from day-to-day without them drying out or clean them
Battery operated "candles" that you put on the window sill
Small felt disks to cover the plastic bottom of the candles
Small buckets to hold smaller amounts of paint when I begin repainting around my second-floor windows (now I won't have to deal with a whole gallon can)
A whole bunch of sanding disks so that I could sand down the porch deck
A great many stainless steel fasteners. Though stainless steel is more expensive than traditional zinc-coated hardware, this is the last time this porch will be worked on in my lifetime so I figured why not avoid rust.
Joist hangers for the additional supports I put into the flooring of the porch
---
Have questions or comments about the Newsletter? We'd love to hear them.
---
*Durfee Hardware will never ask you for sensitive information through any electronic correspondence*
Save