January 2019 – Durfee Newsletter
Posted on January 2, 2019 by webmaster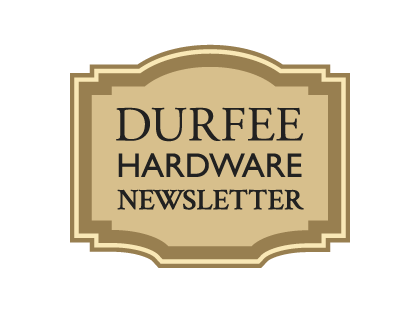 Our family hopes you all had a very happy and safe holiday season!
---
STORIES
Recently, I bumped into a gentleman a little older than me talking about a drug store that used to be at the end of Rolfe Street near City Hall. I told him I had never gone to it, but I did remember my Dad mentioning it to me. That got me thinking, so I went online to see if there were some old pictures of Rolfe Street that might help my memory.
I did find a few. There was a picture of the Park Theater – I used to go there with my brothers when we were kids. I also went there a lot with my wife and friends when I lived in an apartment (that building is now the USPS Post Office next to the hardware store).
My Mom was an avid reader and she made sure that 'us three boys' had books to read. I found a picture of the Auburn Library before it moved to Pontiac Ave. There is also an interesting photo of a meat market at the north end of Rolfe Street. It is where the McDonough Cash Register Company currently is.
If you are feeling nostalgic, or just curious of Cranston's history, you can check out the slideshow I found: https://www.slideshare.net/46144/historic-views-of-cranston
---
MY STUFF
My wife was changing the toilet paper roll and the roller snapped in half, so I stopped by the store to get a new roller. I noticed a small mark on my windshield from a stone. I got that Permatex windshield repair to resolve that problem. I also got some PineSol for some general household cleaning, and some water treatment and filters for the humidifier I recently bought.
We have battery operated Christmas lights so I bought a bunch of AA batteries. We have full boxes of batteries behind the counter – just ask. It saves you money versus buying a lot of vacuum-packed batteries.
I had a refrigerator in the basement for many years that was broken. I finally got around to replacing the motor-start electronics with new ones, and it started right up. While I had to buy the replacement part elsewhere, all the tools that I bought from Durfee's in the past were helpful. I needed screwdrivers, a voltage meter, a nut driver, and vise grips. I also bought a refrigerator thermometer to make sure that it was operating at the right temperature (32° to 40° degrees, I'm told).
---
Have questions or comments about the Newsletter? We'd love to hear them.
---
*Durfee Hardware will never ask you for sensitive information through any electronic correspondence*