February 2020 – Durfee Newsletter
Posted on February 3, 2020 by webmaster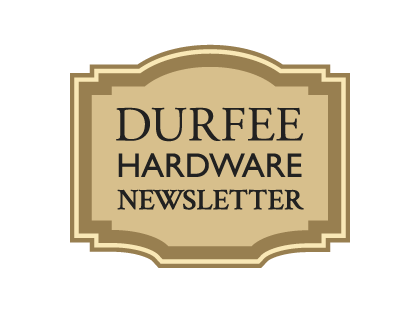 THIS IS OUR 90 YEAR SERVING YOU!!!
---
Ok, so we have gotten off easy so far this winter.   Some feel like our time is running out (see below).  sure you get your rock salt, sand, shovels, snow blowers, etc. BEFORE the snow comes.   The carbon monoxide alarm we have on sale might also be a good idea since we are in the heating season.
From " https://www.lehighvalleylive.com/weather/2019/10/new-winter-2019-20-prediction-a-late-start-then-lots-of-snow-and-ice-storms-in-northeast.html "
"Whether or not it's snowstorms, ice storms or mixed events, I do feel this is going to be an active year for the Northeast,"
AccuWeather long-range meteorologist Paul Pastelok said in the State College-based forecaster's winter preview, released Wednesday.
According to the forecast: The Northeast as a whole will experience some chilly spells in December, but the real cold comes early in 2020. Above-normal snowfall is expected from New York City to Boston, with rain mixed with snow more likely in Baltimore and Washington, D.C., which will likely put the Lehigh Valley right around the dividing line.
---
STORIES
I'm trying to clean out 30 years of junk from my garage now that the kids are out of the house (for good, I think).  I found an old sled.  Its one of those flexible flyer sleds.  You can't tell because it says so.  The thing is so old that there is no paint or finish left on it.  Just bare wood.
I know I grabbed it from my parents house back in the day.  I have no idea how old it is.  I'm the third of three kids and I just remember it looked old as far back as I can remember.  I'm sure that it came from the hardware store back in the day.  As I have mentioned in the past, the store used to sell toys and recreational stuff.  You can also bet it didn't cost $100 bucks like they do now.  (It seems from what I can find out that it was more like $10 to $25.
Samuel Leeds Allen (1841-1918) was issued a patent in 1889, for the Flexible Flyer so they have been around a while.  I don't know how old this one is.  I think I'll bring it in the store so we can hang it on the wall.  From what I can see, kids just use tubes and plastic sleds with the kind of snow we get around here now.  Seems like these have a following and are collectibles.  This one is so beat I doubt it has any particular value anymore.
It reminds me of the days when the city didn't plow and salt roads to the pavement (yes there were those days).  Back when we would change the tires to "studded" tires (rhode island has restrictions in how studded they can be these days).  I also remember putting the chains on the van so we could get to the hardware store for work.
Interesting that the city says in its snow policy that "it is not the city's policy to provide bare pavement".  They seem to pretty much do that now but when I was a kid we used to be able to sled on the street for a few days after a good snow storm.  Those days were great, lots of kids in the neighborhood would get together and BE OUTSIDE!  Nice for the parents in the middle of winter.
---
MY STUFF
Well, my floors and cabinets have aged some over the 33 years we have been in this house.  That is a little problematic because, as you may recall, I made some new cabinet doors that I want to match.  Also, I had replaced some of the wood floor near the French doors I replaced and you can see where the new floor meets the old floor.   I searched the world over and found this tint that is amber in color.  I added that to the acrylic water based minwax finish that we sell at the store and it matches the aged wood wonderfully.
In order to avoid having to try to deal with the backsplash tile issues when I moved my microwave higher, I bought some stainless steel but I had to get new hacksaw blades from Durfee's so I could cut it.
I bought some wood to put behind the microwave that I was moving so that it would be level.  I also bought some 1 x 12 shelving.  The base of the cabinet that has the microwave in it has seen something like three separate microwaves over the years.  None of them have the same hole pattern so the old board looked like Swiss cheese.
I did notice that we were out of Ziploc bags (cause that is what I use to put the foam paint brush in between coats).
---
Have questions or comments about the Newsletter? We'd love to hear them.
---
*Durfee Hardware will never ask you for sensitive information through any electronic correspondence*