February 2019 – Durfee Newsletter
Posted on February 1, 2019 by webmaster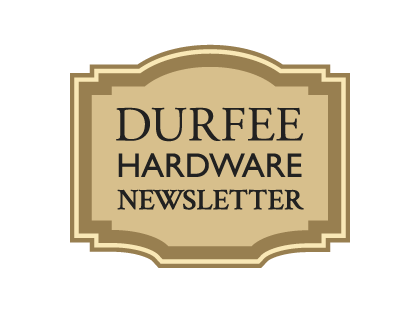 Winter is here.  I bought my salt for all this ice we are getting.   You should too!
The Providence Journal Reader's Choice Awards are back for 2019.  PLEASE VOTE FOR US TO MAKE US THE WINNER AGAIN THIS YEAR in the hardware store category.
http://promotions.providencejournal.com/Providence-Journal-2019-Readers-Choice-Awards/
---
STORIES
I got quite a few emails from people that enjoyed the link that had old pictures of Cranston in it.  I was glad to get that feedback.
I was out to dinner recently with a friend.  He told me he had a light that he wanted to turn into an LED light to save money but all of the "normal" LED lights were too big.  He came in and talked with Paul.  The solution was to buy an adapter and use a candelabra LED bulb.
I think that is one of the great things about our store.   We don't just sell products but we try to help you.  With decades of experience we can generally can solve your problem… sometimes in an unexpected way.
While we were having dinner, I was introduced to an acquaintance of my friend.  When he heard my last name he went on about how great Durfee's is.  He went on about how important it is for Rhode Island to keep the things that make it Rhode Island.
Its really great to get that kind of feedback.  Hearing that people look at Durfee's and the personal attention we give, as something that is very Rhode Island feels great.  I know that my dad, Ray, would be very proud to here that.  In all of his political pamphlets he described himself as a "lifelong Cranstonian".   While he traveled the world in WWII and the Korean Conflict, he was quite proud to be from Rhode Island and Cranston in particular.
---
MY STUFF
Well, it is flu season.  I bought boxes and boxes of Kleenex.  I also bought a lot of Clorox wipes in hopes of killing those nasty germs before they got to me.  I bought some Lemon Pine Sol for the same reason.  (My wife hates the original scent so we get the lemon version.)
I bought some spot rug cleaner.  Its too bad I like coffee so much.  It does a number on rugs when you spill but this spot rug cleaner we sell works great.
I bought some replacement filters and some water treatment for my humidifier.  Maybe its all in my head but I think that avoiding dry air can help your health.
Now that both of my refrigerators are working, I bought thermometers to put in them to make sure they are working well.
Oh, we bought a whole bunch of batteries for the candles.  Durfee's sells them in a big box which is cheaper than buying them in the packages you usually see them in when you are buying a lot of them.
---
Have questions or comments about the Newsletter? We'd love to hear them.
---
*Durfee Hardware will never ask you for sensitive information through any electronic correspondence*