February 2018 – Durfee Newsletter
Posted on February 1, 2018 by webmaster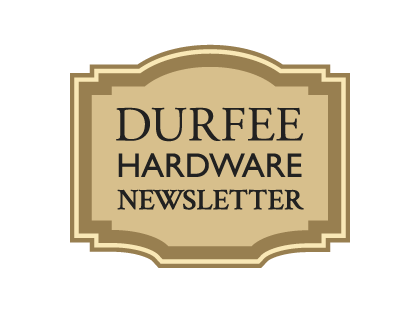 Don't put your shorts on quite yet! We're just moving into February. Have you decided it's time to buy a snow blower yet? They have gotten way better over the years and the one I have is wonderful. Also, if you are like me, the last storm reminded me to get some more salt and window washer fluid.
---
February's Features of the Month
121 oz. Clorox Regular Bleach (155960)
Elmer's 16 oz. All Purpose Glue (133155)
GE WP 2pk. 48" CW Fluorescent Tube Bulbs (154572)
GE WP 2pk. 48" 32W T8 Tube Bulbs (195254)
4pk. Mini Light Switch (232838)
80 oz. Drano Clog Remover (122405)
32 Gal. Black Wheeled Refuse Can (314994)
30 oz. Empty Spray Bottle (150870)
32 oz. ZEP Tub and Tile Cleaner (182999)
---
STORIES
The work I have been doing at home has involved a decent amount of refinishing. It reminded me of what it was like in the old days at Durfee's paint department. For whatever reason, it seemed that my Dad would start training people in the paint department, so that is where I spent a lot of time when I was really young.
I recall back in those days that some people would actually make their own paint. We sold all sorts of tubes of colorant that people would use to mix their own custom colors. Also, people still used shellac as a finish over wood. (The "Google" says Shellac is a 'resin secreted by the female lac bug, on trees in the forests of India and Thailand')
Of course, nobody I know uses shellac for that unless they want to match something that is old. It doesn't wear well and it turns orange pretty quickly. It used to come in a white and an orange variety but it just meant that in a few years one would be more orange than the other.
Today you would almost always use a synthetic urethane based product for finishing. You can talk with Paul; he has done a nice job matching some newer wood counters at the store with the old woodwork color of the beadboard walls. He has a secret trick or two he can share with you.
---
MY STUFF
OK, the new oak tongue-and-groove flooring I completed with finish screws looks great! I didn't want to deal with a belt sander for the small area I was doing, so I bought some 40 grit paper for my hook-and-loop block sander. I then worked my way up to 120 grit. It took a little more time than a belt sander would, but it looks great. Finished with some Minwax stain (applied with some rags I bought at the store) and some polyurethane made it look like new.
Although I was a little exhausted by all that flooring work, I did find a little time to pull all of the 30 year old wall paper off of the bathroom walls. I'm taking next weekend completely off (to watch the Super Bowl) and then I'll use the wallpaper scraper and some remover to get the paste off of the plaster. I can tell you this based on experience – get ALL the paste off or your painting job will suffer!
---
Have questions or comments about the Newsletter? We'd love to hear them.
---
*Durfee Hardware will never ask you for sensitive information through any electronic correspondence*