August 2018 – Durfee Newsletter
Posted on August 1, 2018 by webmaster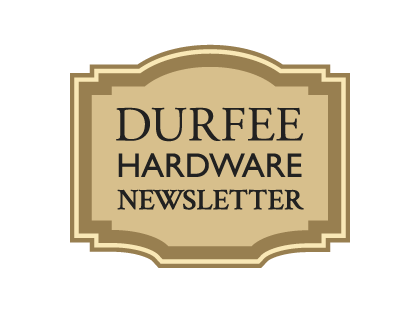 We want to thank you for voting! Durfee Hardware won the Providence Journal's Readers' Choice Award this year for the best hardware store!
---
STORIES
I talk about "how things used to be" a lot because the hardware store reminds me of my Dad and takes me back to when I was a kid pretty often. I used to fix absolutely everything that broke with my Dad and I learned how to do a ton of things. I learned how to fix locks, sharpen knives and garden tools, fix screens and windows, mix paint (before fancy color matching!), rewire lamps, etc. So, when things break around the house I really feel like I could fix almost anything. The only difference is that now you have to decide if it is worth fixing. In fact, I recall repairing electric heaters and toasters at the store. Now the price of those appliances is so inexpensive that it really isn't cost-effective to repair them.
Anyway, you can fix anything. If you decide to do it, Durfee's can give you advice to help you. Some of that advice is passed down from my Dad, and some of it is from my brothers and I doing the work. Some of it is from our outstanding staff's knowledge. But, if you feel like me that you need to buy something new instead, we can help you with that as well.
---
MY STUFF
You've been reading about my porch for quite a while now – it is a continuing process. I'm caulking and painting the railing as I make it so that the space between the balusters and the railing can't get water in them. I don't know if I mentioned it, but I'm buying all stainless steel screws for my porch; I don't want to have to do this rebuild again and part of the earlier problem was fasteners rusting away.
I bought some chalk at the store so I can make little squares on my driveway. Yes, I'm playing hopscotch – so to speak. This is part of the physical therapy for my knee. There are a lot of "ladder" drills to do, so I draw one on the driveway for practice. I'm also trying to shoot the basketball around some again, so I bought some inflation pins for my pump.
The containers that are on sale are great, so I bought a bunch to organize my cellar.
---
Have questions or comments about the Newsletter? We'd love to hear them.
---
*Durfee Hardware will never ask you for sensitive information through any electronic correspondence*