April 2021 – Durfee Newsletter
Posted on April 5, 2021 by webmaster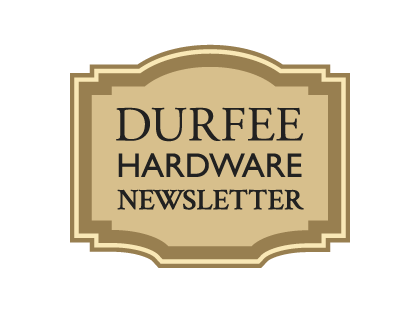 Wow, if you look in the store's backyard you will see that IT IS SPRING.
We have ordered the most inventory of top soil, potting soil, peat moss, etc. in our history.
Our lot and warehouse are jammed with outdoor garden products. You can buy your seeds but we're also getting our greenhouse ready again for you to buy flats.
(Notice the Turf Builder on sale)
---
People seem to like a little story
There have been a lot of stories in the news about computers these days. Identity theft, ransomware, etc. It just reminded me of my Dad's disdain for computers.
My brothers and I felt it was really important so that we could manage the inventory and ordering properly and we pushed to computerize those tasks. We worked hard to make sure that our customers would get the same customer service feel like they would get when we had manual cash registers. That's right, I don't feel like I'm that old but we actually used cash registers that did not run on electricity just you pushing the keys. The computers also replaced our manual typewriters.
While my dad was ok with us computerizing the operations of the store, he really didn't want to have to deal with them. This is a guy that didn't get a credit card for the longest time.
But, one thing about my dad is that he was a businessman. Even though he reached an age where he turned the operation of the store over to Paul, he still wanted to know how the business was doing. He realized that he could no longer just go to the ledger and open it up to see the sales figures, etc. I think it must have been so difficult for him to figure out how to use a mouse and to open up the book keeping software but he was determined to keep an eye on the place so he did it. I think that's not easy for a guy that grew up in an age where the phone was the new invention. (Herbert Hoover was the first president to have a phone on his desk in the White House in 1929).
So, when you saw him at the front desk in his later years, he was there to say hello and to ask every customer that went by if they got what they needed. He was also there because there was a computer on the desk there so he could look at the books.
---
Stuff we did this month
.I'm cleaning out some things in my basement which means the demolition of some old benches and things. Nothing like a small sledge hammer to help out with that. It was just too difficult to take them out of the basement intact so breaking them into pieces made a lot of sense.
This winter has not been helpful to my lawn and I'm seeing more moss than I would like to so I put some lime down. I'll probably have to get a few more bags for my lawn work in April as well.
I've gotten some more driveway crack filler. I've also gotten some paint brushes so I can touch up some of the molding in my house that is looking a little beat. Also, the ceiling in one of the closets needs to be repainted so I bought a quart of our best white interior paint. My garage has had some spots that need to be repainted as well.
I found that some of the pull chain lights in my closets had the little string pulled right off of them so I bought a couple of the chains to snap on there so that won't happen again.
---
Have questions or comments about the Newsletter? We'd love to hear them.
---
*Durfee Hardware will never ask you for sensitive information through any electronic correspondence*