April 2018 – Durfee Newsletter
Posted on April 3, 2018 by webmaster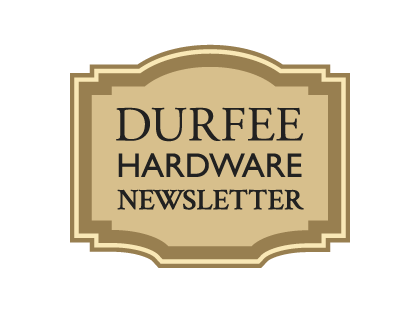 We have everything you need to get ready for Spring. I'm sure you know that you should think about fertilizing your lawn (we have Scotts 4-Step on sale in April).
---
April's Features of the Month
Universal Power Sprayer Wand (228555)
GE 3.5w Decorative LED Bulb 4-Pack (234677)
Portable Light-Up Dial Lock Box (235291)
Tru Guard Green Jute Twine 2-Pack (231741)
---
STORIES
My Dad always talked about Rolfe Street as "Downtown Cranston"; it showed his age. Rolfe Street was there back when Garden City was a graphite mine.
So, I would bet that my Dad would have thought it quite appropriate that a picture of Durfee Hardware was used to represent Cranston when the city was listed as the 41st best city to live in.
---
MY STUFF
It was time to redo my "kids" bathroom, now that they are all out of the house. I think I recall telling you about getting the wallpaper off in the last newsletter.
There was a wooden medicine cabinet / mirror in that bathroom and we didn't want to keep that 'wood-look' so I bought some spray paint at Durfee's; now it is a nice almond color. The spray paints are so good now that you don't notice it is made out of wood — you just see that nice paint finish. I used a couple of the stick-on bumpers that I got for my laptop to make it so the cabinet door would close quietly.
Of course, I had bought rollers, paint, and paint brushes. It really came out beautiful. The window sill looked pretty crummy so I sanded that, put a new coat of stain on, and then polyurethaned it. That looks pretty great now as well.
My wife wiped the tiles down with grout cleaner. We didn't even know the grout was dirty but it was pretty clear after we used the grout cleaner.
I bought one of those LED "shop lights" that my nephew has put on sale. I knew they were great but I didn't know how great until I put one of them over my workbench in my cellar. Boy it is really bright and doesn't use much energy at all.
Oh, I did buy a new snow shovel for that last storm. I was using an old, heavier metal one and the plastic one seemed like a better idea with all that heavy snow around.
I noticed that one of the water circulators for my heating system is on a circuit that is not powered by my generator. I bought a split circuit breaker so I can add an extra circuit to the panel that is connected to the generator, to put that circulator on. We'll see when I get to doing that job, but that's enough for one month…
---
Have questions or comments about the Newsletter? We'd love to hear them.
---
*Durfee Hardware will never ask you for sensitive information through any electronic correspondence*