April 2017 – Durfee Newsletter
Posted on April 3, 2017 by webmaster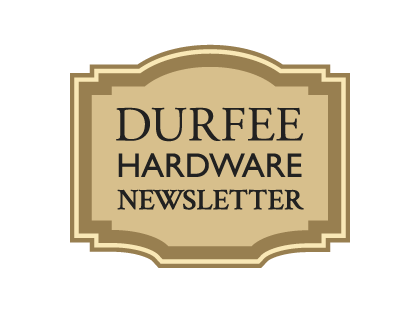 OK, it may not feel like it, but spring is upon us! We have everything you need to take care of your lawn and garden.
---
April's Features of the Month
6 pk. GE Soft White LED Bulbs (224063)
$11.99
1.4 Gal. Gas Can (872234)
$7.99
3 Lb. Grass Seed, Sun and Shade (212655)
$6.99
Your Choice: Qt. Pennzoil Motor Oil; 5W30 (458174), 10W40 (228841), SAE30W (153437), 10W30 (126680)
$2.99
121 oz. Clorox Bleach (155960)
$3.99
2 pk. Water Filter Cartridges (583393)
$4.99
Your Choice: Purrfect Step Cat Litter; 10 lb. (214944), or 20 lb. (211316)
$6.99
5 lb. Rose and Flower Care (130540)
$9.99
Cordless COB LED Switch Light (207805)
$3.99
40 lb. Water Softening Pellets (748947)
$5.99
Your Choice: Quikrete 10 oz. Mortar Repair (648842), or Concrete Repair (648855)
$2.99
Weber Genesis II E-210 Gas Grill (215412)
$499.00
Weber Genesis II E-310 Gas Grill (215413)
$699.00
Weber 3 pc. Grilling Tool Set (143155)
$29.99
Weber 8 ft. x 5 ft. Grill Gazebo (162455)
$99.99
Weber 21" T-Brush (156788)
$9.99
Weber 4 pc. Grill Care Kit (185889)
$19.99
Weber Mini Cooking Thermometer (195182)
$49.99
---
STORIES
I know that high school students sometimes have a hard time finding jobs these days, and I think that is unfortunate. I think that working when you are young is pretty great experience, not just for work habits, but also for life experience. I used to ride my bike to the hardware store in middle school so I could work after school. In high school, a couple of my best friends worked with me at Durfee's and we had a lot of fun.
Sure, we learned a lot about how to fix windows and screens, and about paint, plumbing and electrical stuff; but I think the biggest thing was how to work and develop relationships with people that were not our own age. Some of the people I worked with were retired from their first career and then worked at Durfee's. Even though they were 50 years older than me, I still considered them a friend of mine. We talked about all sorts of things and it was interesting to get their perspective. It's nice to have people (other than your parents) to talk to sometimes.
Those experiences are ones that I will never forget, and I hope the new generation is able to experience them as well.
---
MY STUFF

I have a door stop in my house that the "bumper" came off of, so I bought a new one from the hardware store that will protect the door from getting damaged.
Also, while it may sound like a repeat of my fixing my old Volkswagen, I actually had to do body work on my wife's Nissan. Somebody must have hit the side of the bumper on her car and taken off. The rear quarter panel was sticking out from the car, so I bought a whole bunch of different car body-fasteners from the store and fixed it. The results actually look pretty good.
I was so excited about the universal garage door opener I bought last month, that I bought a new one that fits on a key ring. I put it on a lanyard by my back door and now I can open the garage doors from inside my house. It's pretty great!
I bought more Clorox wipes so I can disinfect my house. I didn't want to get my wife's cold. Also, I bought more dishwasher tablets.
My wife needed something to organize the keys in the building she works in. Durfee's sells these boxes that have hooks in them so that you can keep all the keys organized and in one place.
---
Have questions or comments about the Newsletter? We'd love to hear them.
---
*Durfee Hardware will never ask you for sensitive information through any electronic correspondence*